<! real website in middle>



Independent
Advocacy PAC

Supporting Berniecrat candidates


---
"These are people who will be fighting at the grassroots level for changes in their local school board, in their city councils, in their state legislatures and their representation in DC"


- Bernie Sanders


---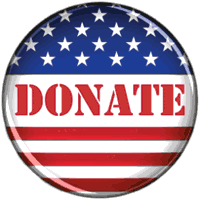 NW Architects of the Revolution is a PAC that will support Berniecrat candidates for local elections in the northwest corner of the country. The 2016 election proved that it's urgent to have our real progressives set policy and win all the municipal, state & political postions. If we don't, someone else will. Our area is the key battleground for coal port & oil train policy, $15 min wage and issues that impact the whole nation.

Please click donate - so we can help elect great candidates (2016 Bernie delegates / activists) who support the policies and mindset that Bernie asserted throughout his political life and presidential primary. Why? Because these are not just Bernie's issues. They are our issues.





NorthWest Architects of the Revolution is a political action committee registered with WA state's Public Disclosure Commission.
PO Box 1466 315 Prospect Street, Bellingham, WA 98225
Email - NWREVARCITECTS at gmail


<! end of real website section falls to middle>